Have you ever noticed how fashion designers are getting more and more bedroom inspiration for their fashion shows and how so many celebs take advantage of this while embracing the comfy chic style? If you're not one of the courageous ones loving to sleep in the buff (as we have successfully discussed it in a previous post), yet a huge fan of the silky touch of soft nightwear, then this is definitely a read for you!
So what if we could lounge in style once the formal office dress hits the floor in favour of your loungewear which eventually may have the power to decide your entire mood for the day? Could this may be the beginning of a cool guide to a creative motherhood too? Yes, if it starts NOW with upgrading your loungewear. The truth is that I, myself, never made of this a huge priority until I run into a very cool night and loungewear brand called Blue Marmalade London. Because let's be honest here, we don't have to be Sarah Jessica Parker in order to live a sparkling full lounge life while washing the dishes or reading our favourite magazine on the sofa!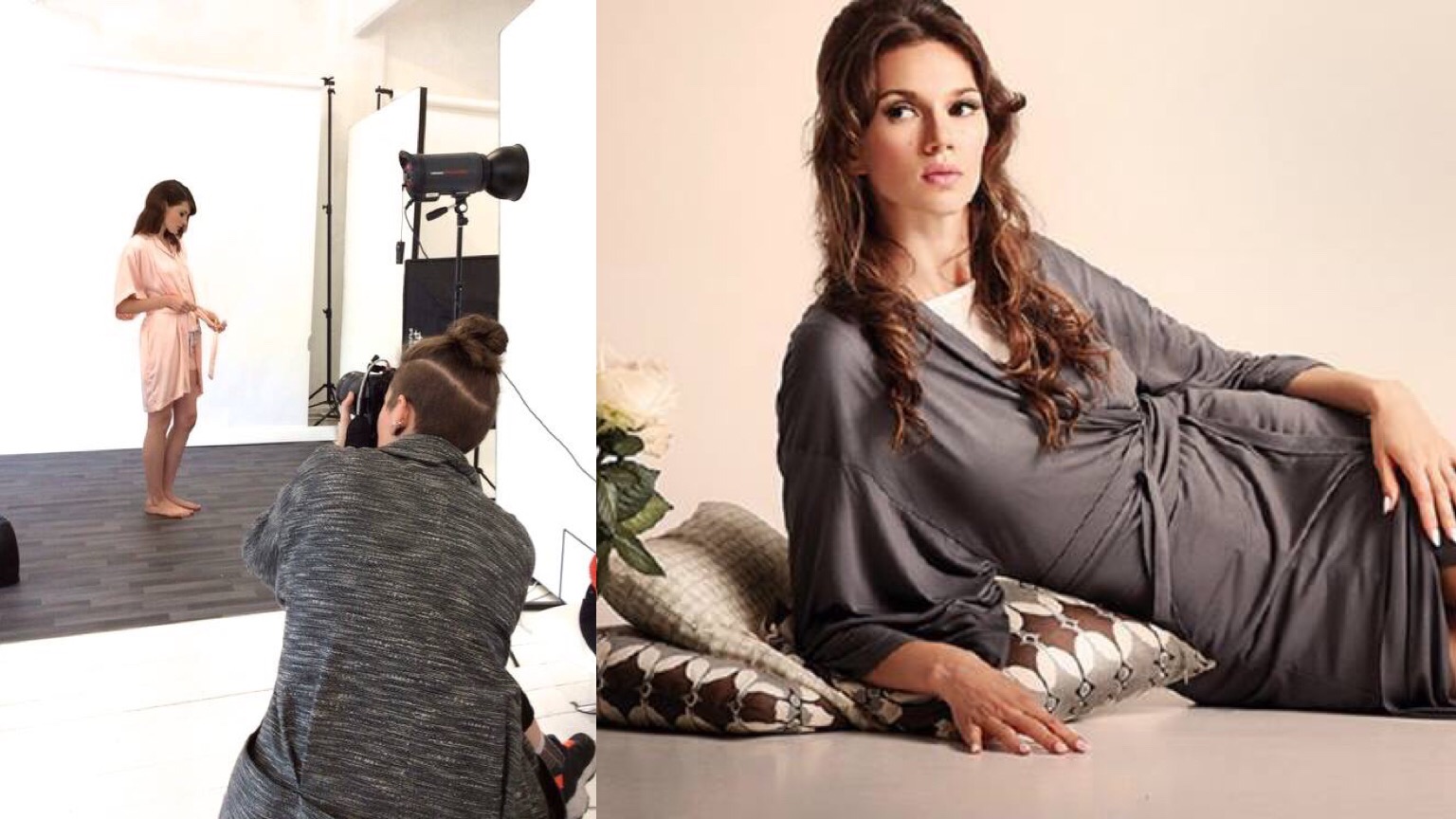 It all started quite recently when I took part in the launching of its new collection (and gosh, my very first thought was what a wonderfully delicious colourful name!) still how did it manage to change completely my vision on loungewear?! Well with London Fashion Week going on just a few streets away, I feel that the fashion subject has been everyone's favourite word on the lips for a while now so it's hard to focus on a new collection as another one quickly steals its thunder. But as exciting as LFW may be, at the end of the day we all look forward to going home and recovering from a long tiring schedule (if motherhood doesn't stay in your way then you're not finished for the day and maybe have to go into an even longer night shift!).
Yet slipping into a luxurious piece of clothing such as the Blue Marmalade's beautifully crafted loungewear range (made from a variety of fabrics such as silk, micromodal and lyocell), is really like taking the catwalk home with you. What initially I didn't know about Marmalade was that it's being brought to you by Helen White, the woman responsible for introducing fashion to sportswear (Sweaty Betty) who is now reinventing loungewear for discerning buyers. The brand is all about the high end look and the best materials used for your best quality loungewear. 
Helen White, the creator of Blue Marmalade London showing off her new collection
Mastering the splash of glamour your comfort zone deserves at home (and I discovered this is a must must must for both your self confidence and feel good moments) can often become a tough challenge when at the end of the day most of us will throw on our boyfriend's jogging bottoms, a saggy t-shirt and scrape our hair into a scrunchie…
Think Amal Clooney, think the Middletons, Blue Marmalade is the brand taking place behind closed doors and I can't wait to hear more! Meanwhile I'll try to be a good girl and listen to them when saying: time to change all habits, there are clothes to come home to! But don't forget, cool mums and bumps, we're all in this together, so get your cuppa and get comfy in your softest loungewear…
Got any more wisdom to pour? I'm eager to hear you out! If thirsty for more creative fun ways to enjoy motherhood and its perks, follow Allmumstalk Facebook page or you can get lots of colourful ideas from my Instagram #allmumstalk (I am an Instagram junkie!). Cool mums also tweet they say, so throw at me your tips if braver (#allmumstalkhere) (although I'll be honest, Twitter is not really my thing, but I am trying)! 😉
Have a delightful day everyone!
Ally x
#allmumstalk