I've always craved traveling and I've always been open to any kind of destinations; nothing has changed when I started a family. Since we had our first child we've been trying lots of experiences: the long haul, the beach holiday, the city escape, the religious tour, the countryside retreat, the road trip through Europe, even winter sports in the Alps and the Carpathians.
We thought we did it all until about half a year ago when the toddler started constantly drawing, talking and singing about campervans (thanks, nursery and Peppa Pig, for the inception process!). But because we realised we might have skipped this family travelling experience, we decided to give it a go before winter comes. Just like Daddy Pig, Justin @alldadstalk went for the 'car of the future', in our case the brilliant Marco Polo camper from Mercedes Benz. Truth be told, it doesn't turn into a boat like Peppa's does, but it does have some of the same magic buttons we've all been pretty impressed with.
Yes. Marco Polo can take you places. We planned a few days away in the highlands, but I must admit it was a bit too overwhelming to get a toddler and a one month old on a trip from London all the way to Scotland, mid October, so we decided to stop and enjoy the Lake District instead. Despite the glorious rainy weather and our lack of waterproof wear, it turned out to be an amazing gateway.
First things first, with two little piggies on board, we knew we needed the best car seats so we had a pit stop at Diono in the Midlands where we even got a great talk about how to make the most of this must-have car accessory. Trust me, there are little things and tricks meant to do a parent's life easier. Radian 5 is one of them (it comes with all the safety one car seat can offer and the toddler's favourite – the cup holder – very handy!). Yet best feature on this one is that it's an all-in-one car seat, suitable from birth up to 7 years, and there's two things we value as parents: flexibility and durability.
Furthermore  Justin has been checking out several car seats that could be rear facing for as long as possible for our toddler (our previous one was a Recaro). Radian 5 proved to be a very sturdy piece, it doesn't move around and Lucas seems more than comfortable in it (which is a plus because he is not a fan of being strapped in a seat). But my favourite feature is, of course, the plum colour 😉
Back to our ride though! As an experienced driver, my other half was more than impressed with so many of the car's features, but I'll let him go into details on his own blog. In a nutshell, it's worth mentioning the great handling he stressed on a few times during our drive to the Lake District, the fact that the cruise control is a rather smart function, as well as the distronic glass and the 360 degrees camera. I personally found the warning system for changing lanes and to keep you in your lane wheel vibration a fabulous touch. Let's be honest, this car is driving itself and this works for me, the less experienced driver in the family. The under floor heating is such a brilliant one, too! So is the attention assistant which reminds you to take a break if you've been driving for long.
Because we were traveling with two small children during the cold season while being slightly unequipped for showers, we didn't get to explore all features of the campervan in the outdoors, yet, just like parenthood, we learn as we go. It was amazing to stop by the lake in order to have freshly cooked brunch inside the car, served on a sliding table with chairs facing each other while enjoying a hot cup of tea (don't worry, it comes with a kettle). The fridge (yes, it comes with a tiny fridge, too!) was so efficient in keeping toddler's healthy snacks fresh while easy to grab on the go.
Nonetheless we're already thinking how next summer road trips will look like: the highlands, barbecuing marshmallows by the pond and chasing butterflies in the middle of nowhere, decided to make the most of this smart camper. Meanwhile, here's a few fun pixels from our journey through the Lake District where the autumn colours were just magical…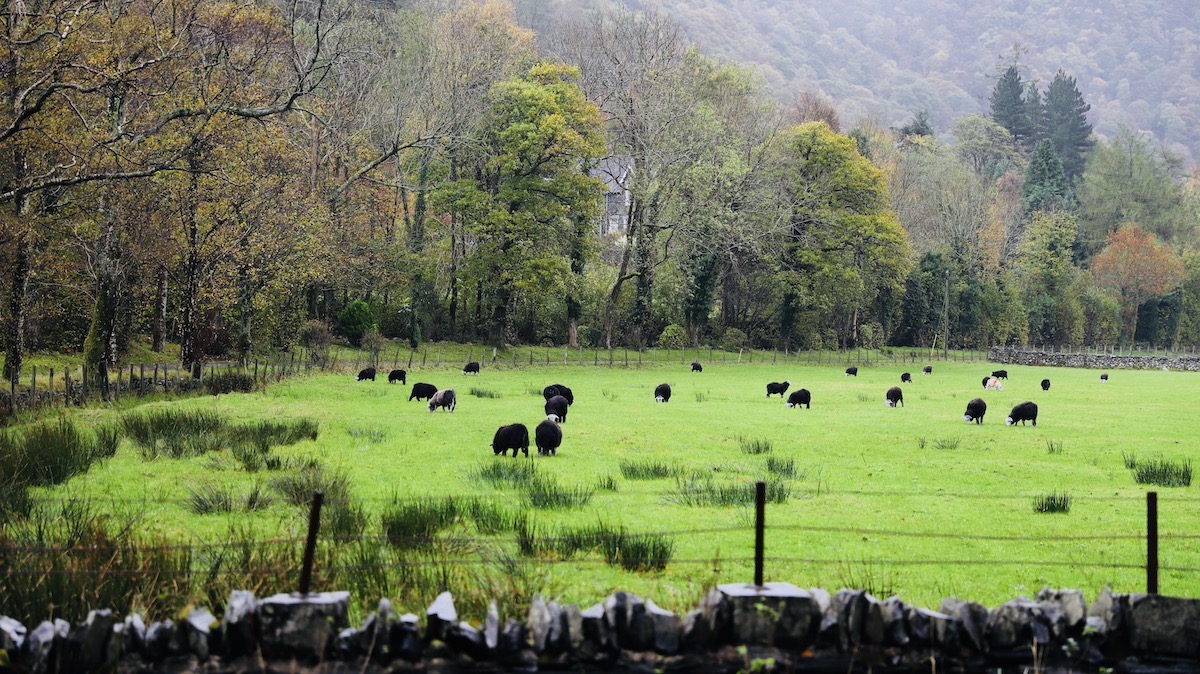 Last but not least, as proud owners of a brand new baby, a great help for an outdoors experience during a road trip was our baby carrier. We're thankful to Baby Bjorn for creating the Baby Carrier One which made our life much easier; the sturdy waist belt and padded shoulder straps made a huge difference when climbing those hills and crossing the rivers (ok, I'll admit it, there weren't too many hills or lots of rivers, we only tried to cross one because the toddler insisted and because it was the very opposite of the Amazon as you can easily notice below, but what will the tiny humans remember if not the brave adventure…).
Thank you, Mercedes Benz for such a cool road trip experience. Marco Polo is by all means a serious lifestyle changer for any family and a car for all seasons…