Every now and then we may be lucky enough to experience a holiday which turns out to be more than just a trip or a change of scenery! Hear me out…
When you go to a new place there's usually a team of people working hard to make you feel at home, which if mixed with the history, customs and traditions of that place could easily result into a wonderful life lesson. But if you add an ethical travel approach to this mix, new generations of people could effectively get inspired to make Earth a better world. These are the kind of experiences I've been actively seeking especially since having children! I want them to easily attach a strong emotion to their early life travel memories while travelling responsibly. From taking them to the middle of the Yukatan jungle to show how clever architecture and nature could blend in nicely (remember Mexico?), to rough camping and fun glamping to keep connected to our green surroundings, to farm stays and electric road trips around Europe and luxury destinations that have learnt to make a difference within their local communities. We're trying to show our children that green travel is possible if one really wishes to make a difference.
Without any doubt travel is knowledge and knowledge is power. One great individual that I would have loved to meet and ask a thousand travel questions is the original founder of Costa Navarino, Captain Vassilis Constantakopoulos, who dedicated his life to regenerating the Greek region of Messinia, preserving its history, culture and natural beauty where he grew up.
Costa Navarino, the prime sustainable destination in the Mediterranean, is located in the Greek region of Messinia in the southwest Peloponnese, and it was his dream to share with the world. His life's work was to revitalise one of the most depressed regions of Greece with international luxury ecotourism. And oh, didn't he just do that beautifully (I've read a lot about this area, my husband's sister has lived close for years so we wondered around many years ago without realising that we might just return one day, and not empty handed, we got 3 kids with a huge thirst for knowledge and travel we want to encourage…
The very family-friendly resort is located in the heart of Navarino Dunes – also home to The Romanos, a 5* Luxury Collection Resort – offering unparalleled views of the blue Ionian sea and beyond. The entire region offers an uncrowded alternative to the islands, located in the more secluded and historical south-western corner of the peninsula, allowing its guests to enjoy the region largely undisturbed.
Stretching out along the coastline, the award-winning destination has been designed in the style of traditional Messinian mansions with  floor-to-ceiling views. It has 445 rooms with a selection of deluxe rooms, family rooms – with connecting room options – and suites, in a prime beachfront location. The infinity rooms offer a private infinity pool. The spacious and well spread-out facilities at Navarino Dunes, is set in a total area of 130 hectares complete with postcard sandy beach stretching over 1km. The west-facing beach is lined with sun loungers, umbrellas and offers a special beach food and drinks menu.
Great news for all parents of teens who would effortlessly be entertained at the The Westin , which recently launched a new teen-hub for guests who are 11+ years old. The new teen-centric experience is called Division 16.

Created for the family traveller in mind, Division 16, located at Navarino Dunes, is a further extension of Costa Navarino's ever-evolving offering for its younger guests, currently one of the Mediterranean's leading family-friendly destinations.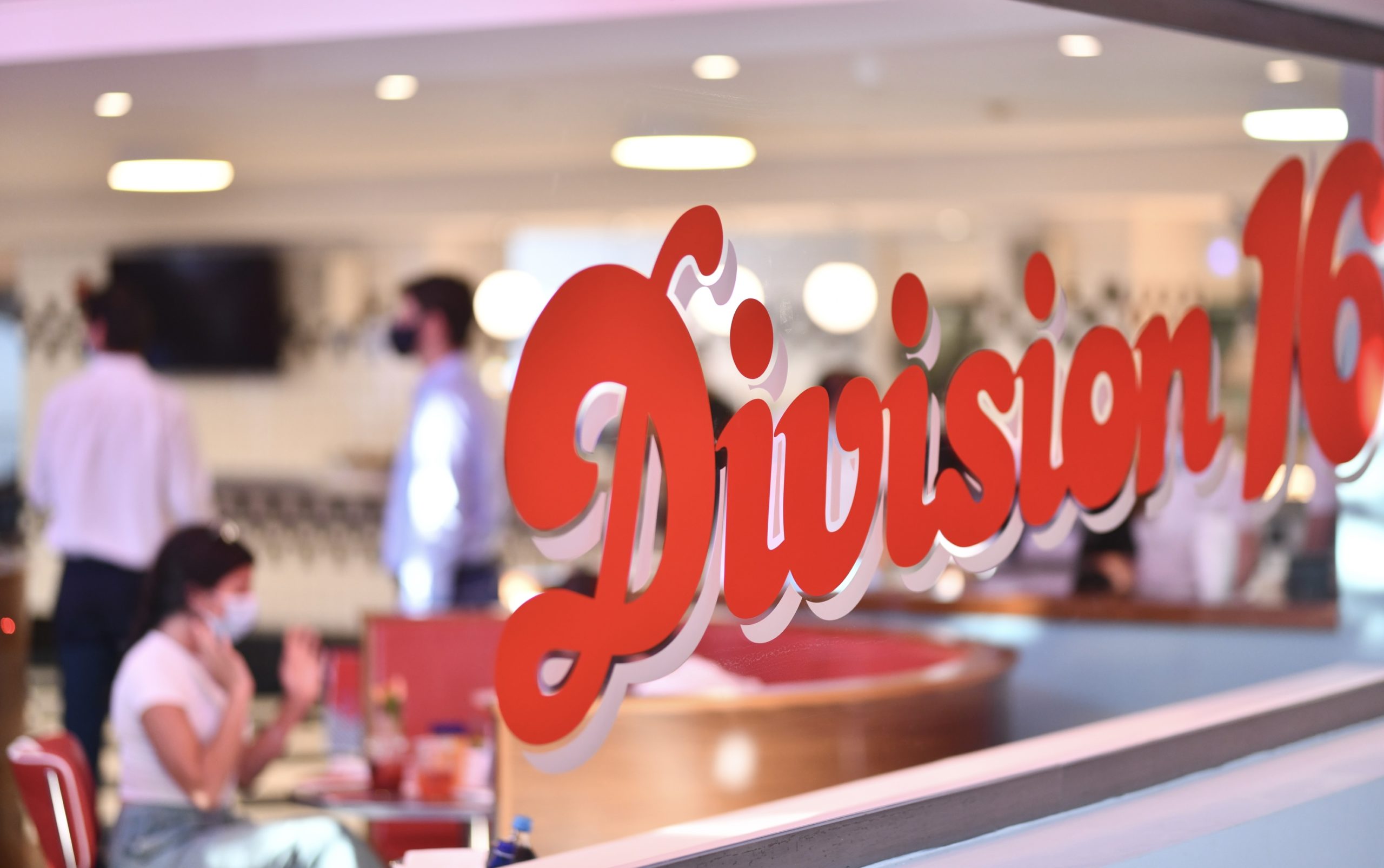 Offering various experiences, the new vibrant multi-concept space is inspired by the 60s and exciting highlights include: DJ sets with vintage flashbacks and modern hits, a custom-built bowling alley, a karaoke stage, latest technology Virtual Reality games and a thrilling sustainability themed Escape Room. It also gives younger guests the opportunity to indulge in classic American dining (with a healthy Greek twist), mocktails and a dessert bar.
For the ones looking beyond evening entertainment, a series of recreational activities and programs include the FC Bayern summer football camps for ages 6-14, golf lessons at the Navarino Golf Academy or tennis lessons at the brand new Mouratoglou Tennis Center, in partnership with renowned tennis coach Patrick Mouratoglou. Moreover, families can enjoy go karting, basketball, indoor-climbing and a multitude of watersports activities such as diving, kite surfing, waterski and more by Navarino Sea or biking and hiking excursions by Navarino Outdoors, an ideal way to explore the local area, encouraging  children – and parents – to reconnect in the great outdoors. A first stop in the discovery of the Messinian nature is the destination's Navarino Natura Hall, an environmental centre about the rich flora and fauna of the region.
For families with smaller children like us, Navarino Dunes is also home to an impressive Aqua Park and two kids' clubs and the innovative Sandcastle (4 – 12 years old where Amelie and Lucas would thrive!), here they could be involved in enriching cultural and educational experiences including 'Young Archaeologists' or 'Little Gardeners'.
The destination also offers incredible back-to-nature experiences, helping young guests reconnect with nature/their loved ones through learning activities – tell me a better way to disconnect from our phones!! I'll share a few of them below.
 

The Navarino Nature Hall

– a mix-media gallery and interactive exhibition giving younger guests the opportunity to learn about the environment and the region's natural wonders, fauna and flora, and unique species
 Gialova Lagoon – significant sand dune ecosystem and great for bird watching / the only habitat in Europe for the African Chameleon – guests can explore by bike with an expert hotel guide
 Farm-to-table experience – foraging for food in the kitchen gardens and learning about sustainability (with expert guide) around growing your own produce and then cooking/consuming it together outdoors. The foraging is led by one of the kitchen teams and food is also prepared by them

Diving/Snorkelling – reconnecting with the sea/sealife
Astronomy course and Stargazing for all
Costa Navarino is one of the few beachfront mixed-use developments in the Meditteranean with sustainability at the heart of it with luxury hotels, private freehold residences, inspired by nature, the Anazoe Spa – most amazing reviews and photography, go on, Google it ;)), cultural learning experiences, there are 21 restaurants, lots of sports and golfing facilities.
As we are navigating a rather challenging year for both travel and businesses, while trying to keep as safe as we can, Costa Navarino got a strategy in place. Besides the protocols set by the World Health Organization and the Greek Authorities, a series of enhanced protection measures is in place this year to ensure guests can unwind with peace of mind.
There is a 24/7 medical and nursing team based in-house, while regular molecular/PCR tests will be conducted for team members. It is recommended that any guests who have not been vaccinated against Covid-19 or have not yet had the virus, take a PCR test within 72 hours prior to arrival.  Alternatively, a Rapid Antigen test will be offered complimentary upon arrival. PCR testing will also be available for guests on-site at a special rate.
Moreover, the hotels have implemented the innovative system 'Commitment to Clean' developed by Marriott, setting new standards and specifications for cleanliness and hygiene in hospitality. These include temperature checks for guests entering the resort, newly trained staff for sanitization of public and private spaces, and a dedicated associate team to address the enhanced needs in health and safety. Mechanisms and digital services for zero or low-contact and transactions, as well as extended distancing limits are also in place.

Whether you wish to chill out in the privacy of your own pool, unwind on the 1-km sandy beach, relish the peace and quiet of a private meal, or al fresco dining at one of the 21 restaurants, you will feel at ease and enjoy all the benefits of the specially designed spaces.
Navarino Dunes, spread across an extensive 130-hectare site with a building footprint of less than 10%, guarantees guests' privacy and comfort with suitable distancing at all its venues and facilities.

If you're looking for family friendly eco destinations ideas, save this location, it could be a beautiful nature lesson for children, while giving the tired parents a great opportunity to catch up with the so much needed relaxing time.

Photography source: Costa Navarino